Everybody's favourite summer-time treat just got a little bit tastier
Let us introduce you to the newest launch from Sundae Body, the all new Body Whip Moisturiser! Sundae's new Body Whip Moisturisers promise to nourish your skin back to absolute perfection, leaving you with a luscious, creamy and fresh finish. Inspired by deliciously dripping ice Sundae are adding to the tastiest Sundae we've ever seen, Sundae's latest-launch comes in four delectable flavours.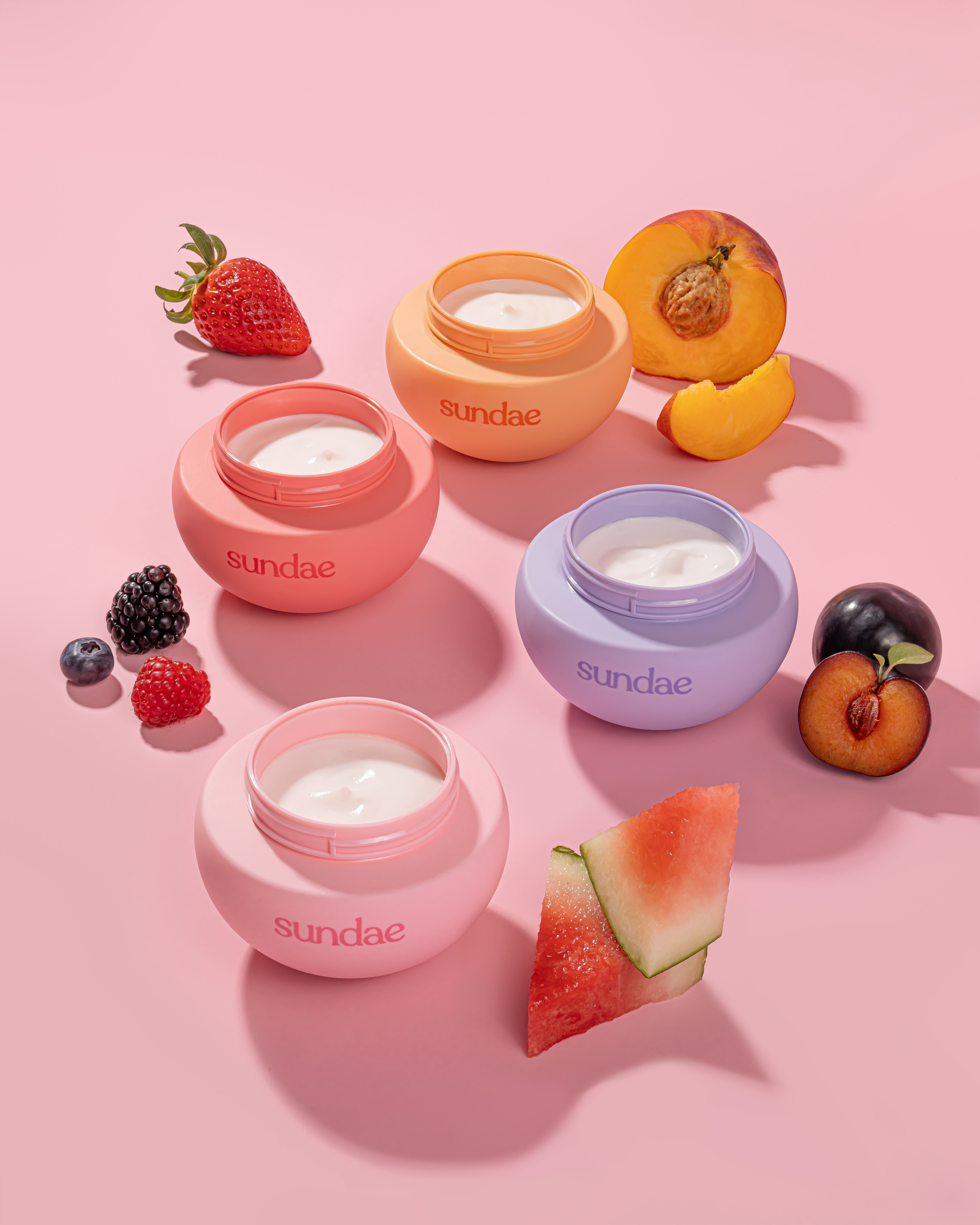 Perky Plum: An invigorating sensory experience this mysteriously fragranced cream has beautiful blends of nourishing plums, exotic spices and a touch of floral notes that enticingly linger on your skin. All while the Australian queen garnet an antioxidant hydrator works to leave your skin radiant.
Watermelon Whirl: This fresh fruity sorbet will have you feeling like you're poolside sipping on a tropical cocktail, no matter the season. Say goodbye to greasy residue with this Australian emu apple derived formula. Soothed and nurtured skin is on its way to you. 
Just Peachy: You'll be peachy keen to get your hands on this sweet stonefruit scented salve. Enriched with quandong (a vitamin C rich fruit) that stimulates collagen production. Hello supple skin!
Very Berry: This bright and fruity flavour is infused with potent antioxidant juniper berry, that works to strengthen and repair. Fruity notes are complimented with a lingering velvety floral.
Each of these ultra-moisturising creams are enriched with the goodness of Rice Milk, Shea Butter, and invigorating Native Australian Botanicals. These vegan and cruelty-free body heroes are dense, rich and quick-absorbing making them the ultimate solution to your dry skin concerns.
Get your hands on these tasty treats from today (8th November) exclusively from Priceline (online and instore) for only $40. 
With Sundae Body, your body care routine will never feel like a chore again; it will become a delicious pampering experience. So, scoop up the goodness and treat your skin to the luxury it deserves!