Online publication, Caviar Feeling, has undergone a makeover, offering its beauty, wellness and lifestyle content in a fresh new way.
Founders, Ana Freitas and Belen Arce, have big plans for the site, and want to keep building its loyal audience and community, as well as growing its team and getting the website into the hands of as many women as possible.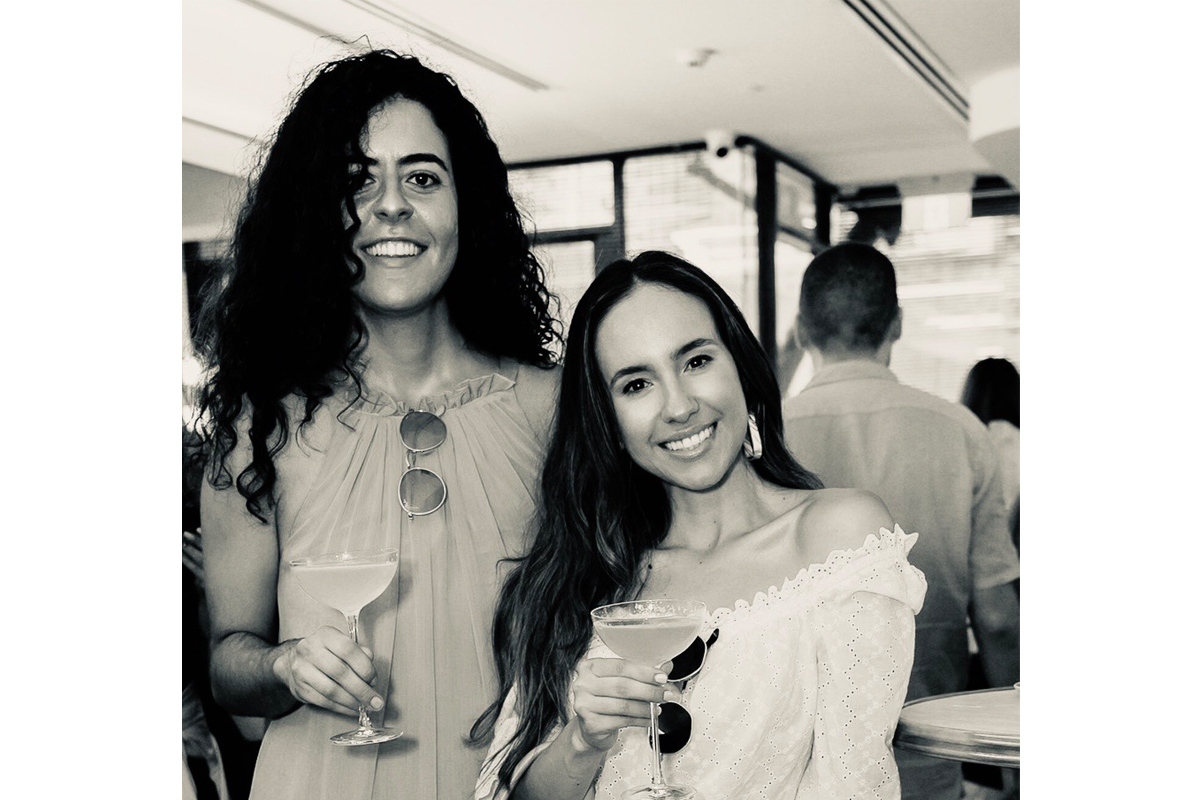 Freitas spoke to BD all about the exciting changes and what readers can expect ahead in 2020.
Can you tell us about Caviar Feeling and what the site offers?
CaviarFeeling.com is an online publication dedicated to all things beauty, wellness and lifestyle. It is a beauty-goer's haven specialised in reviewing the latest and best for our readership. Most of the content you see at CF is clean beauty, as after try and test hundreds of products from the cheapest ones to the most luxurious ones, we realised that what was working best for us were clean beauty meaning those products with safer ingredients for our skin as we don't believe that beauty needs to be toxic in order to be effective.
At CF you can also find a broad approach to wellness from mindful tips, holistic conversations with the experts and an intrinsic relation between the body and mind, we know how curious people are nowadays that's why we like to have deep conversations with the experts as the answers will help us understand and share what "well" means to each of us individually. Not only these two topics take the medal, we are also expanding our deco and lifestyle section, as we're digitally more connected than ever, we'd like to take our readers through a real creative journey from the tastes, the places, the deco, to the face-to-face conversations with creative minds.
Who is the Caviar Feeling reader and what do they enjoy?
CF audience understands real beauty is about having an abundant health, vitality and confidence.
They are a millennial character who spend well on their appearance and make beauty choices based around efficacy with non nasties formulas. A smart, savvy, beauty enthusiast and conscious woman who is fascinated by clean beauty, wellbeing, style and places to go that best fits their lifestyle.
The website has recently undergone a makeover, what are some of the changes?
Caviar Feeling was looking for something different, we wanted to create an experience that was beautiful, clean and luxurious, but still simple.
When we started this journey of venturing into a new website, to be honest we had no idea how hard it would be! It was a massive undertaking but, we are so excited to finally share our new website with our readers because we've put our heart and soul into it. We believe our audience deserve a beautiful online experience, and we think that what Caviar Feeling now offers is.
What inspired the new look?
We thought it was about time to upgrade the website into a more aesthetically curated platform where design and structure fit best our needs and offer the readers a better online experience. We are fans of luxe-minimalistic vibes and wanted to translate that into the new website look. We also started a change on our Instagram feed as a way to unite aesthetics under a new brand image.
Are there any key features you'd like to highlight?
Starting from the top, we added the Wellness and Deco categories to the menu bar which is also static now because thanks to Google Analytics we realised that wellness topics were one of the most read by the CF audience. Now our sections and content are better organised and more effective to the user experience.
We do also have included a content selection called Recommended Readings and Editor's Picks, the former is all about what our readers would like to see, based on previous performances and the latter is more centred on Ana's and Belen's (Co-Founders and Editors) own choices from their favourites of the month to a curated what has landed on their desk edition.
Last but not least, there we have the search bar where users can easily and quickly niche by keywords, the best articles for their own needs.
What are you currently working on content wise?
We are always looking for the best quality skin, bath and body, makeup, fragrance, hair and self-care essentials with the cleanest ingredients as possible.
We love to hear from experts on everything from wellness, mindful routines, editors' favourite beauty essentials, and CF's own tips on how to get the best makeup-no makeup look, that everyone is craving at the moment.
At the moment CF is working on a very exciting project called The Green Code of Beauty, that will be the go to place to find clean and green salons around Sydney, all in one place.
It will work as a green directory where all the salons featured will meet clean practices and most of them take sustainability very seriously. From here consumers will be able to easily browse and find their favourite clean salon and select the one that meets with their requirements, based on price, location and services.
If there's any salon that might fit on the requirements stated please feel free to get in touch with us.
How can brands get in touch?
They can get in touch with us for editorial and advertising opportunities at:
Ana Freitas: ana@caviarfeeling.com
Belen Arce: belen@caviarfeeling.com 
Check out Caviar Feeling, here.