These days, social media is one of the first places people turn to when it comes to beauty and fashion inspiration, with influencers becoming famous faces in their own right.
Not only are the most followed influencers building up huge followings, but they're also raking in the cash too.
But which of the biggest beauty names on YouTube and Instagram are earning the most? Cosmetify has released its 2020 Beauty Influencer Rich List, breaking down the top 50 highest paid social media stars.
While Huda Kattan of Huda Beauty was the most followed influencer across YouTube and Instagram, it was James Charles who came out with the highest estimated earnings: £61,080 per YouTube video and £29,541 per Instagram post, for a combined total of £90,621, as reported by Cosmetify.
#1 - James Charles
#2 - Bretman Rock
#3 - Huda Kattan
And a further breakdown of the top 10: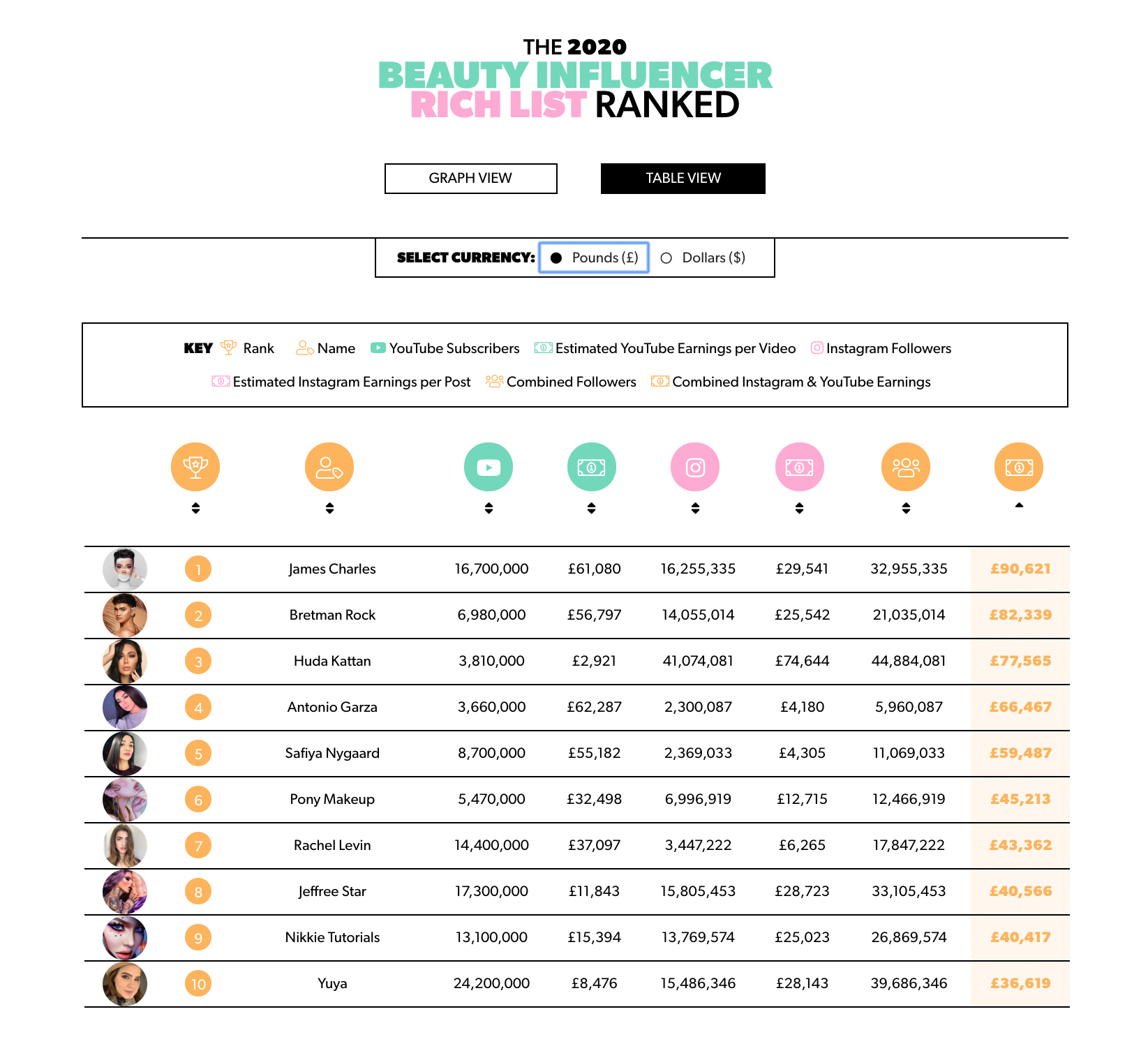 Methodology, as per Cosmetify reports:
- Potential YouTube earnings were calculated using Influencer Marketing Hub's YouTube Money Calculator.
- Potential Instagram earnings were calculated by working out an average earning per post per follower for the 'beauty' celebrities on Hopper's Instagram Rich List 2019. This came out as $0.002, which we multiplied by each influencer's follower count to estimate potential earnings per post.
- All figures were converted from U.S. dollars to pounds as of 31/1/2020 and all follower/subscriber figures correct as of this date too.
View the entire list here.