It's the industry-leading event that brings together the world's best professional creative talent - the Aveda Congress.
This year's event, inspired by Planet Beauty in the World, is going digital for the first time ever in its 19 year history.
BD spoke with Aveda global brand president, Barbara De Laere, in the lead-up to the event, which is being held September 26 - 27.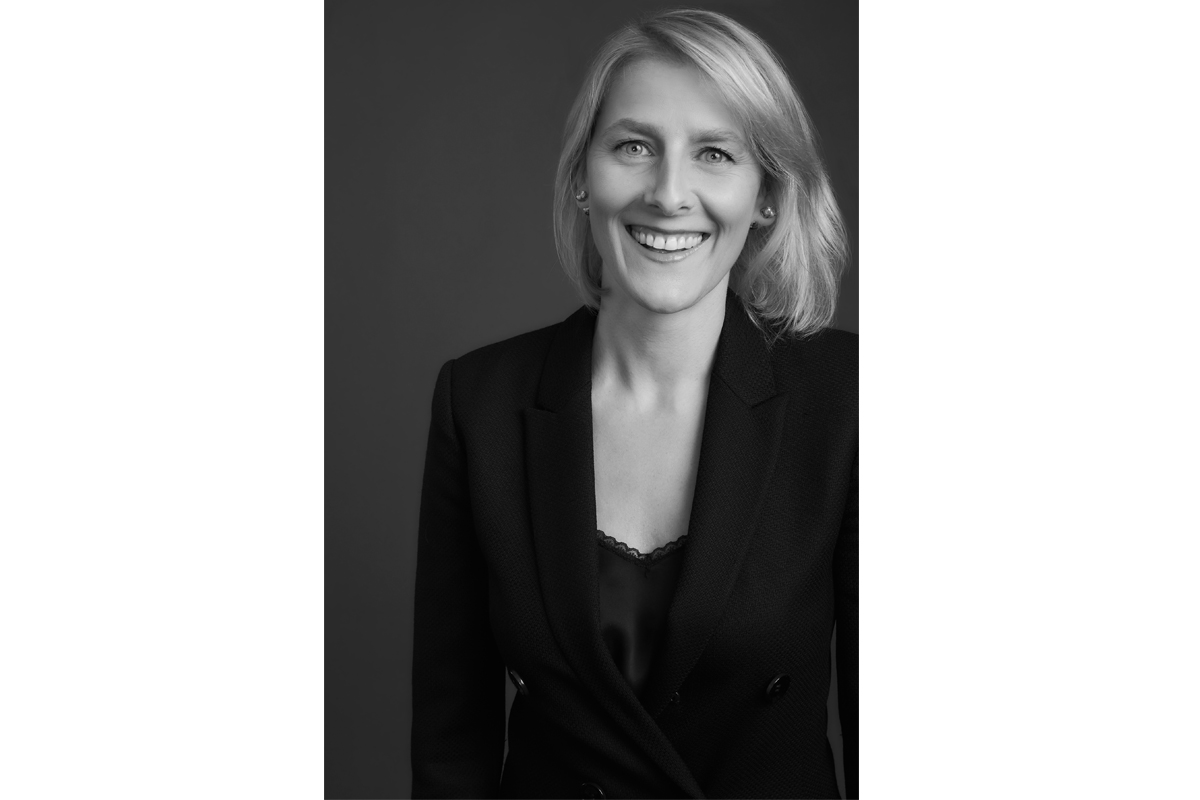 Barbara shared the importance of this year's theme, what you can expect from the 2021 Congress and also the rich history of Aveda's sustainability efforts she's most proud of.
We can't wait for the Aveda Congress 2021 - can you share a little background on Congress and why it was originally started?
The first Aveda Congress was held in 1987 and was designed to be a global celebration of the craft of hairdressing and the Aveda network. The event features breathtaking performances put on by Aveda Artists from around the world – recognising top talent that inspires attendees and fosters a deep sense of connection to Aveda's heritage of natural beauty,  sustainability and social responsibility.  
We have seen everything at our shows: dramatic hair and makeup, avant-garde fashion and even acrobatics. This year will mark our 19th Congress, and we are excited about the opportunity to bring the experience to more people than ever thanks to the power of technology.
This year's theme is 'Plant Beauty in the World' - what is the inspiration around the theme and why was this chosen for 2021?
The theme "Plant Beauty in the World" really resonated with us because we believe that as a brand and as a network, we can, and we do, bring beauty to the world through everything that we do.
First and foremost, our Aveda Artists are dedicated to making people look and feel amazing at the salon – there is a special magic that only lies in their hands. And second, and importantly, as a brand focused on sustainability, we try to "plant beauty" wherever we can: whether that is quite literally by planting pollinator-friendly plants and flowers around the new solar array at our headquarters, or choosing to use recycled plastic for our products to prevent it from reaching the landfill.
We believe that we can all plant a little bit of beauty in the world, every single day.
Can you take us through how Congress will run this year, specifically being a digital event?
We are excited that this year – for our first-ever digital Congress experience – Aveda Congress is more accessible than ever. Though as much as we truly will miss seeing everyone in person, our attendees – especially those in Australia -– can now attend, sans jet lag!
Attendees can watch live or they can view the content in their own time through to the end of October.
We have an exciting line-up planned with presenters from both inside our network as well as brand partners, former students, and those who are inspiring us in the industry right now.
Attendees can expect several guest artist main stage presentations and technical workshops, and, as a bonus, there will be exclusive behind-the-scenes access that we couldn't offer before going digital. We also wanted to ensure that the experience is interactive, so there will be group chats, panel discussions, live conversations with members of our Aveda team, and much more.
And what will set it apart from previous years?
I can say wholeheartedly that the creativity is absolutely next-level this year. This year's presenters have gone above and beyond to create the most amazing, unique, inspiring shows – like nothing I have seen before. I wish I could share more, but you'll have to join us on September 26 – 27 to see for yourself!
Who will be attending and who will be presenting at the event?
This year, we will have thousands of salon professionals, students, brand friends and partners, and of course our Aveda and Estée Lauder Companies teams in attendance.
As far as presenters, we are excited to welcome back some of our own exceptional talent from the Aveda network to the main stage: Antoinette Beenders; our Global Team (Bea Carmichael, Janell Geason, Ian Michael Black, Ricardo Dinis); our Texture Team (Renee Gadar, Naomi Dove, Tracy Freeman, Austin Call); Masa Honda from Japan, and many more.
We have also invited some of our partners and special guests: Scott Harrison, founder of charity: water will be speaking about the impact of our partnership and where we have provided clean water to people in need; we have also invited some special guests including X-Presion from Spain and celebrity and editorial stylists Laurent Philippon and Glen Coco to amaze and inspire us.
Can you speak to Aveda's evolution and what you're most proud of the brand achieving to date?
Aveda is an incredible brand with a strong foundation and history, but with the ability to adapt, transform and regenerate through the years. Aveda has always been a leader in high-performance, plant-powered, sustainable beauty. But as these definitions have evolved over the years, so has our beautiful brand.
While natural and naturally-derived ingredients have always been key to our formulations, we today embrace the power of green chemistry and biotechnology to harness the most potent, powerful ingredients from plants to deliver the best results for our guests with as little impact on the planet as possible.
And speaking of impact – we have also evolved from an always-cruelty-free company to a now cruelty-free and 100% vegan company.
A recent milestone for us, going vegan is one of the things I am most proud of as it took several years and a lot of hard work from many of our teams to complete the due diligence required to ensure that we were no longer formulating with any bee-derived ingredients.
Aveda has pioneered new benchmarks of environmental responsibility in beauty, why has this been such an important focus for the brand's legacy?
We believe very strongly that you do not have to choose sustainability over profitability: you can be both! It's in our DNA to be an "AND" not an "OR" brand. You can have high-performance and plant-powered; you can have high-growth and maintain sustainable practices etc. It's what today's consumer wants and frankly, expects.
But that's not the only reason why we do it: we have a team and a network of people that are deeply passionate for the planet and are working to make it a better place for all its inhabitants. It's embedded into our mission and our hearts.
What areas of the beauty industry do you feel needs more improvement?
Something that I am excited to see in the industry is brands – even competitive brands – coming together for the greater good of our planet. We have the awareness and the technology, so we can only improve from here.
What excites you about the future of Aveda?
There are so many things! Our brand is visionary, pioneering and at the pinnacle of what today's consumer is looking for.
I am excited about the future of our hair colour, the expansion of our professional treatment options, and the opportunity to create a high-touch experience virtually. I am excited about our amazing R&D team and the new, plant-powered formulations they are creating.
And I am excited about our continued efforts in the sustainability space, with new innovations in packaging and opportunities to increase transparency and traceability on the horizon.
To buy your Aveda Congress Digital Experience tickets, be sure to visit AvedaCongress2021.com.  
Image source: Supplied