If you're struggling with hair loss, thinning or even the occasional shedding, it can be tiresome trying to find the perfect product to suit your exact needs. But thankfully, you're not alone. In fact, according to the Australian Journal of General Practice, approximately 49% of women will be affected by hair loss throughout their lives, with female pattern hair loss (FPHL) being the most common cause of female alopecia.
The incidence steadily increases with age in all ethnicities, and the age-adjusted prevalence among adult Australian women of European descent is >32%.1–4 This translates to 800,000 women who suffer from moderate-to-severe FPHL.
Thankfully, there's no shortage of options when it comes to quality solutions. Below, we take a look at some of the best products currently on the market.
Nature's Way Hair Growth Support Gummies are for beautiful, healthy hair from within. Nature's Way Hair Growth Support gummies contain a range of vital nutrients including biotin to grow and develop healthy hair. It works from within to support your hair health, growth, and shine when your dietary intake is inadequate.
Nioxin Deep Protect Density Mask is a professional thinning hair treatment with Densiprotect Technology that deeply conditions dry or coloured hair. It provides maximum protection and strengthens the hair shaft against damage, reducing breakage.
sebamed Anti-Hair Loss Shampoo is a shampoo that reduces hair loss through activation of the functions of the scalp. The efficacy of Anti-Hairloss Shampoo is based on the NHE formula plus caffeine and gingko biloba for a medicinal activation of the scalp. It provides optimal growth conditions for strong and healthy hair.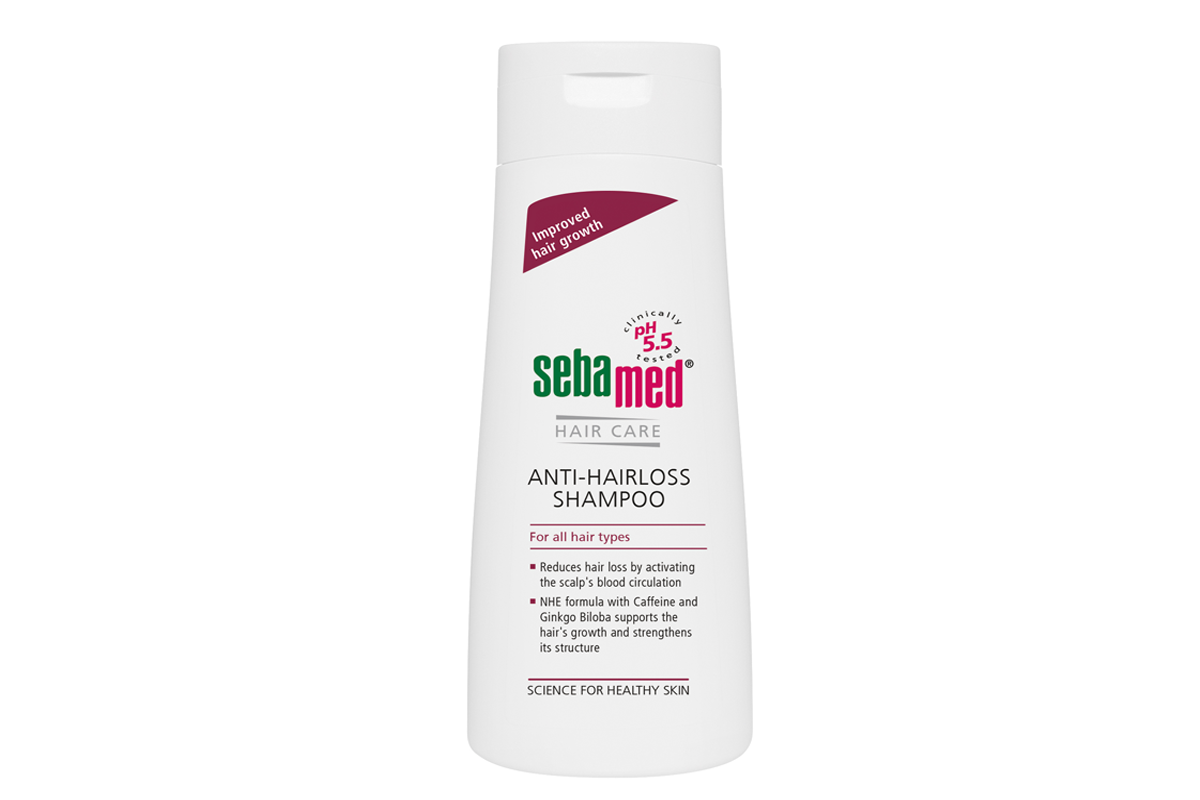 GROW Thicker Fuller Thickening Treatment is a treatment formulated to fortify very fine hair or thinning hair to improve hair density. Enriched with vitamin B3, to improve hair texture and volume. Amino acids and key active ingredient, CRESSATINE,  promote the growth of hair and prolong the hair growth phase.
Viviscal Maximum Hair Growth Supplements for Women are supplements specifically formulated to nourish hair, support healthy hair growth and combat hair loss in women with thinning hair. It contains AminoMar CTM, a proprietary marine protein complex, as well as key nutrients biotin, zinc, silica and iron to nourish the hair during the anagen phase of the hair growth cycle.
mesoestetic tricology intensive hair loss shampoo is a hair loss shampoo with a revitalising effect. It helps revitalise the appearance of the hair. Regular use helps make hair look thicker and fuller.
JUSTICE Professional Cool Mint Shampoo is a shampoo that stimulates circulation to the scalp to boost hair growth and improve existing hair. It also refreshes, controls and stabilises oil glands to improve brightness and shine. 
Klorane Shampoo with Quinine and B Vitamins is a shampoo formulated for thinning hair or as a complement to hair loss treatments. It strengthens the keratin and maintains healthy hair growth thanks to the combined action of vitamins B and quinine, which is traditionally known for its strengthening properties to restore thickness and life to thinning, lacklustre hair.
Andalou Argan Stem Cell Age Defying Scalp Intensive is an age-defying treatment that helps to stimulate cell renewal to encourage growth for thinning hair by fortifying, amplifying and strengthening the hair. It is formulated with PhytoCellTec® argan stem cells and argan oil which support vitality for stronger strands with less breakage.