Monday June 13, saw Australia's leading creatives joining together at International Convention Centre, Sydney for the annual Australian Hair Industry Awards Creative 2022 gala awards evening to honour their peers.
The awards were judged by a phenomenal group of esteemed international and local experts enlisted to hone in on the impressive entries with business, media and industry icons. You can find a list of the winners here.
To take it a step further, we have rounded up some of the winners' trend predictions for 2022, as well as some suggested products to help achieve the look.
1. AHIA Australian Hairdresser of the Year 2022
(Dee Parker Attwood of Wieselmann Salon)
THE WOLF CUT
Image source: @cathywolf
"One of my favourite trends is still the wolf cut," Attwood said. "It's a long layered shag with a really full and lush fringe. When it's cut perfectly it embraces messy texture and volume and is so flattering for all face shapes. It's such a fun one to create in the salon and all my clients fall in love with the look."
Get the look: Andalou Argan Stem Cell Age Defying Hair Spray
MORE FRINGES
Image source: @patrickta
We will be seeing more and more fringes as people continue to change up their looks post-COVID, according to Attwood.
"It's the perfect way to keep your length, but mix it up and more people are looking to finally give it a try for themselves. Microbangs are a fun way to explore something different for those a little more adventurous. A true classic fringe will always be popular though, and we will also be seeing lots more traditional Birkin bangs. It's a classic for a reason with that French cool girl vibe."
Get the look: Krest Cleopatra 400 Cutting Comb
EMBRACING NATURAL TEXTURE
Image source: @juliagarnerofficial
"It's time to stop fighting the curls and frizz! More clients are finally embracing natural texture and it's such a welcome change. We will be seeing layers cut to create a more organic, rounded shape and using product to define, rather than tame, curls. As a stylist I love to let the wildness of hair become the style."
Get the look: Sebastian Professional Gel Forte
2. AHIA Colour Specialist of the Year 2022
(Stevie English of Stevie English Hair)
THE EVOLUTION OF BLONDE
Image source: @brycescarlett
"It's time for blondes to evolve," English said. "They will be going much warmer and richer and we are excited for the change. Expect to see loads more golden and beige tones as people move away from the over toned and flat looks which is a welcome upgrade."
Get the look: bhave 180 Lift & Load
COLOUR STATEMENTS
Image source: @lilyjamesofficial
Full colours are coming back as people look to make a big statement with their colour, English added.
"We will be moving away from the lived in colours that have dominated over the past couple of years, and which were amplified by COVID and quarantines. As a colour aficionado I personally welcome this with open arms! But balayage and these lived in tones won't be leaving just yet, as they lose a little appeal in their truest form, people will be having more fun using more tones and being far more adventurous."
Get the look: Kiss Tintation
EMBRACING THE GREY
Image source: @andiemacdowell
"One of my most favourite trends, and one which is well overdue, is that we are seeing our more 'mature' clients growing out or transitioning into grey, and that there is increasing interest and enthusiasm in this space.
With celebs like Andie McDowell, Salma Hayek and Sarah Jessica Parker embracing their natural tone, it's time. We will be working with lots of hidden highlights underneath to break old darker colour and to help with the softening."
QLD Hairdresser of the Year 2022
(Bill Tsiknaris of Tsiknaris Hair)
MICROBOB
Image source: @albertaferretti
Tsiknaris is adamant that bob hairstyles in all imaginable variations belong to the absolute classics and the elongated bob will stay forever.
"The micro bob is THE trend hairstyle for 22/23 and the modern look was seen everywhere on the catwalks," he said. "The hair either extends to the cheekbones or to chin level and although it may take some getting used to, it actually looks amazing on every woman and can be styled in an incredibly versatile manner.
It looks particularly cool with the trending middle parting or with blunt-cut hair and can also be combined with a curtain fringe."
Get the look: WetBrush Break Free Volume and Body Styling Brush Boar
THE SHAG MULLET
Image source: Supplied
"The mullet hairstyle caused a lot of excitement in the summer and is still with us however, the bold cut has received a small and much more modern upgrade combining with the shag," Tsiknaris said.
"The cut of the '80s is complemented with a fine and subtle stepped cut, with the transitions appearing much softer. The hairstyle works with most hair textures and face shapes, can vary in length and looks particularly cool in combination with a casual short fringe. It's ideal for anyone who prefers things to be uncomplicated but still wants to stay on trend."
Get the look: Wella Professionals EIMI Shape Me Hair Gel
THE CLAVICUT
Image source: @patidubroff
"This is the perfect balance between long and short hair and is undoubtedly one of the hottest trend hairstyles for 2023. The hair extends exactly to the collarbone and the front section of hair is usually a little longer than on the back of the head. The transition length makes this cut a real all-rounder and allows us all imaginable styling options, whether in a sleek look, with gentle beach waves or tied up in an elegant updo."
Get the look: HH Simonsen Beach Spray
AHIA NSW/ACT Hairdresser of the Year 2022
(Nathan Yazbek of Salon Yazbek)
FACE FRAMING COLOURING
Image source: @sofiarichie
"It's still all about the '90s nostalgia right now and we are seeing plenty of face framing colouring," Yazbek said. "Think highlights with lots of character and contrast, so these might be weaved or balayaged with a shadow root that creates depth and tonality to the hair."
Get the look: Clairol Colour Crave Semi-Permanent Hair Colour
THE LAYERED LOB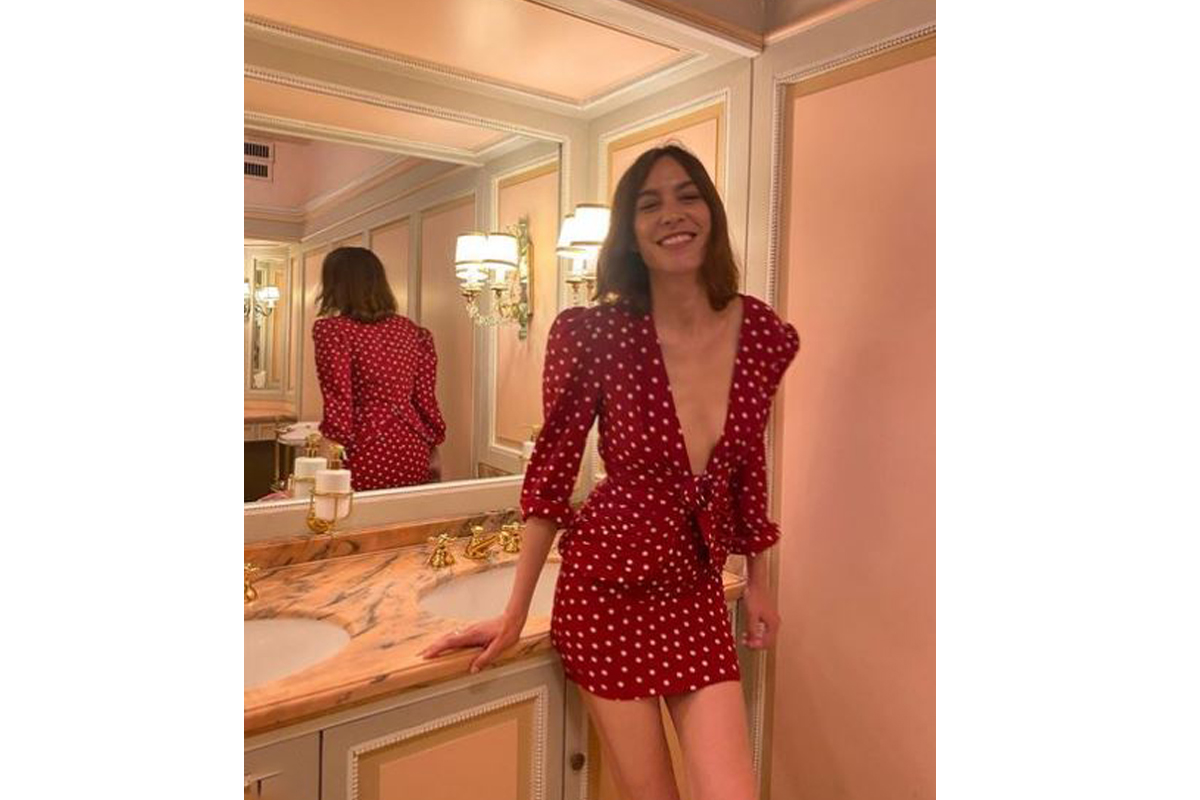 Image source: @alexachung
The layered lob is here to stay in 2022/2023, according to Yazbek. 
"This haircut is effortlessly chic, sophisticated and sexy. The length should be just around the collar bone with a strong perimeter outline. Middle parted, the 'layers' should be textured and blend seamlessly allowing you to tousle the hair around. The styling requires low maintenance, leaving it to dry naturally wavy with a little product goes a long way."
Get the look: Zenz Sweet Orange No. 12 Styling Gel
NATURAL OPTIONS
Image source: @aveda
"If you are passionate about the environment and care about your hair and beauty, then consumers should consider a salon that uses natural based products like Aveda over a synthetic brand. We are proud to partner with Aveda as their colours are 96 per cent naturally derived, using plant power instead of petrochemicals. Using a botanically based product is better for hairdressers to work with, better for our guests as well as the planet."
Get the look: Aveda hair products
AHIA Men's Hair Specialist of the Year 2022
(France Khamees of By France)
MORE LENGTH
Image source: Supplied
"We are continuing to see styles staying on the longer side after so many guys realising during COVID that it's not all about the fades and short side and back," Khamees said. "So many grew their hair out and started experimenting with this additional length and liking the versatility and different look.
My clients have started to see me and discuss how it will grow out as we head towards 2023 with a view to mixing it up. There is also a lot more intention and understanding around how to maintain it with the right products. This is exciting for barbers as it gives us so much to work with and so much more scope to experiment with our skills. I see this continuing well into 2023 as it filters down to even the safest short back and sides."
According to Khamees, we will see it across natural long hair with beards and casual wear, the new office corporate hair look and the effortless haircut that works with everything.
Get the look: Mason Pearson Junior Bristle & Nylon Mix Military Style
For more information such as access to commentary, tips/tricks and more, please get in contact with Kristy at kristy@lilyblue.com.au.